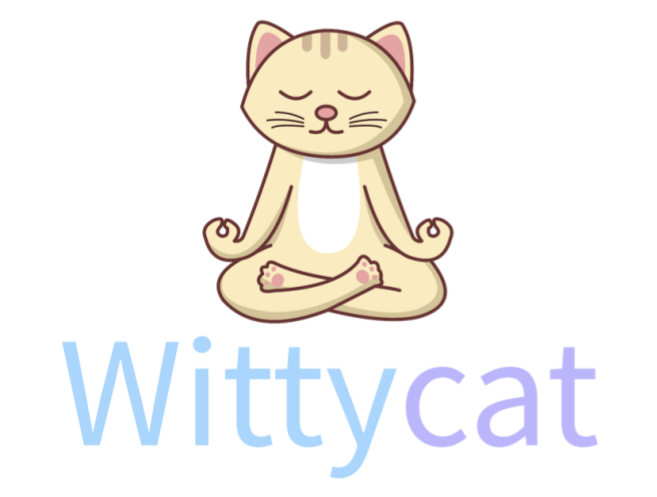 ONLY FOCUS ON YOUR THREE MOST IMPORTANT TASKS
BRING EFFICIENCY TO YOUR TEAM WITH THIS SIMPLE AND PEACEFUL COLLABORATIVE ASSISTANT.
---
---
CREATE AND SHARE TASKS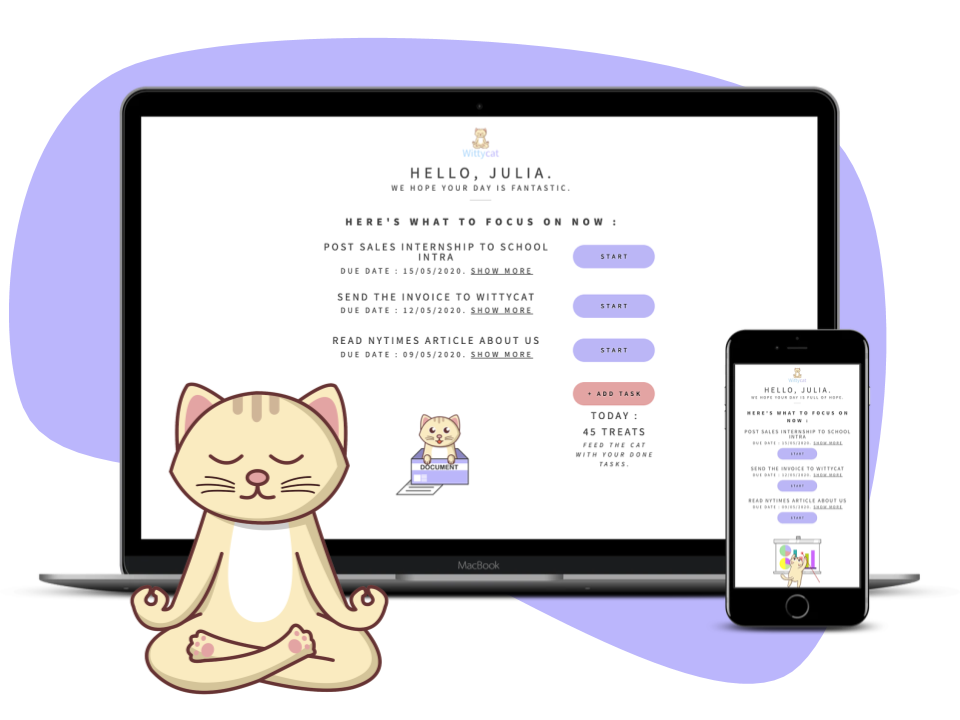 Manage your tasks easily from home by using WittyCat, a no-brainer tool, and keep a strong bond with your team.
---
PRIORITIZE AND FOCUS ON THE ACHIEVEMENT
Prioritizing your tasks by seeing only the three most important ones. Each task have is asigned to someone and configurable around three important criteria : Due Date, Complexity and Importance.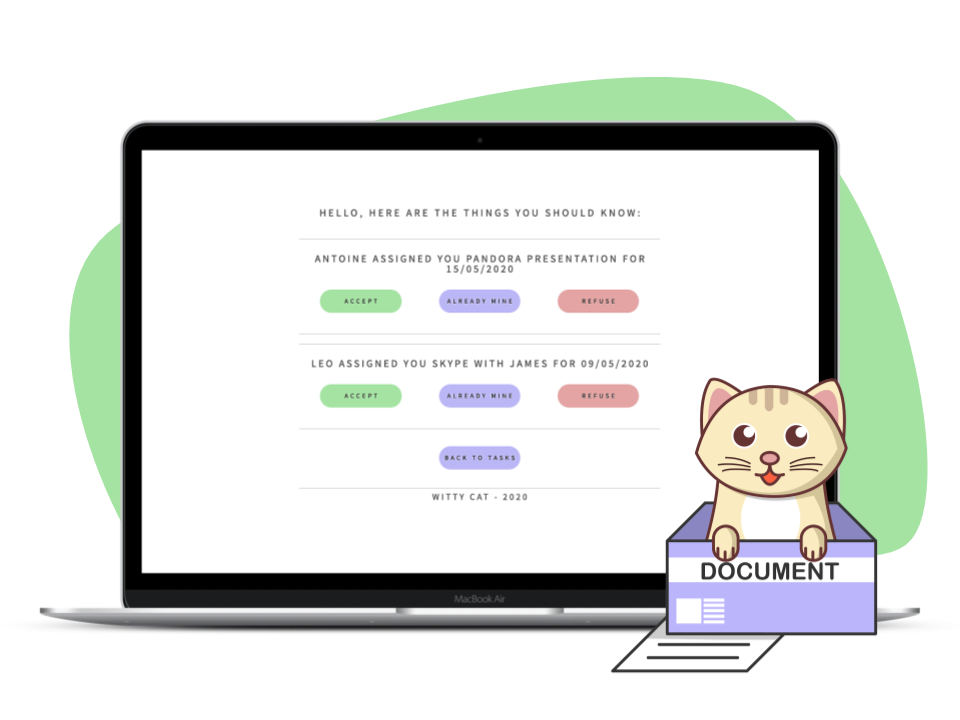 ---
REPORT ACHIEVEMENT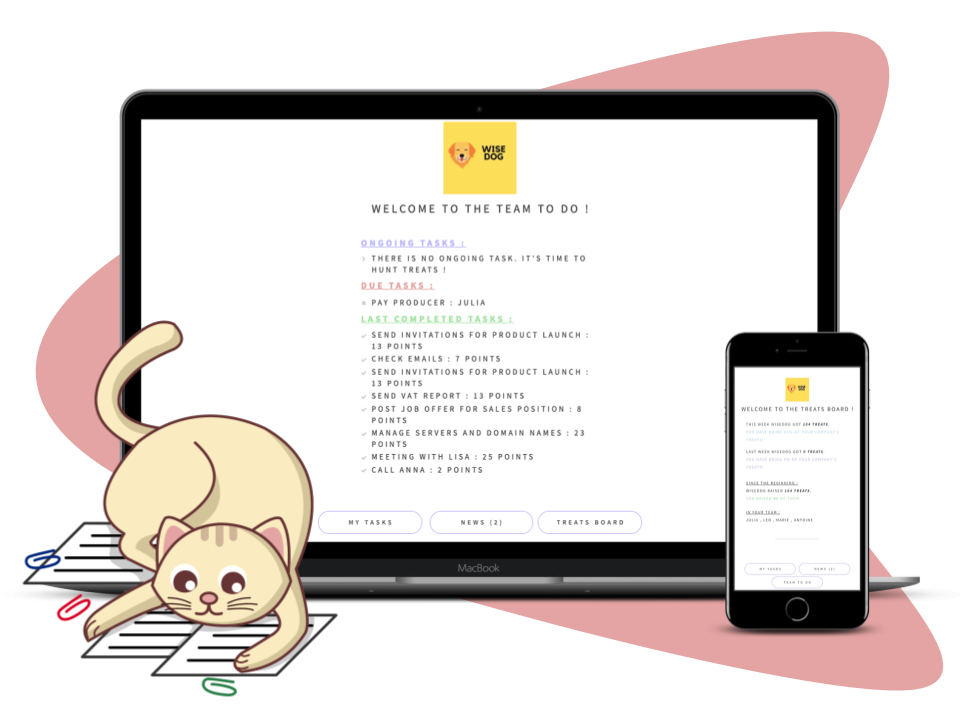 Everybody can see wether a task is due, ongoing or done. Every task marked has « done » will give you some points and unlock a little secret gift…
---
A SIMPLE AND EFFICIENT MANAGEMENT TOOL
"WittyCat helps to organize and prioritize tasks to complete them on a simple and friendly way. With two factors (complexity and time) it's enable to solve 80% of the project management goal"
Frank, COO
"I do like the aspect of cutting back at what you see though. My todo list right now is overwhelming, and can make it feel like it's going to be impossible to make progress. Seeing a small number of the most important ones is nice"
Beth, Director of Engineering
---
---
witty cat - 2020 Legal Notice Pricing
---